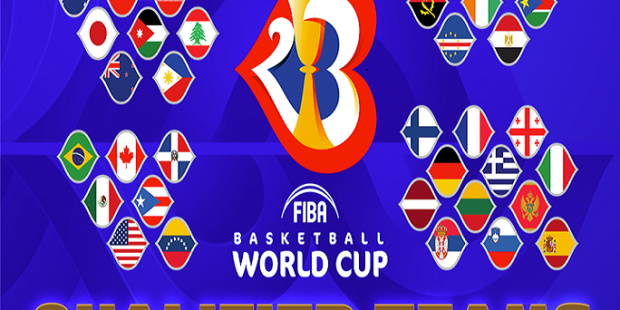 FIBA World Cup schedule and How to watch the United States games.
The FIBA World Cup schedule biggest tournament starts Friday, spread out across three countries for the first two rounds before all the biggest games get played in Manila to decide which nation will go home with gold medals and the Naismith Trophy on Sept. 10.
read also Inter Miami and Lionel Missi New final in the United States Cup.
Spain is the defending champion, having won in China four years ago. The U.S. was only seventh in that tournament, its worst finish ever in a major international event. But the Americans have high hopes and enter as the tournament favorites.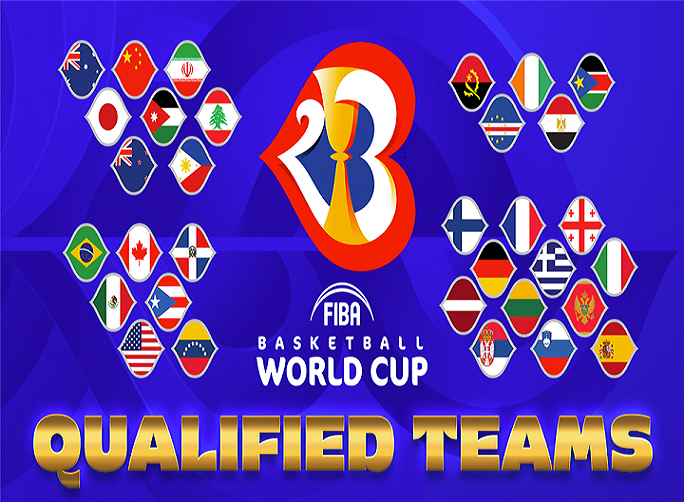 Anthony Edwards of the Minnesota Timberwolves has taken the best player label through a series of exhibition games, scoring 34 in a win over Germany last weekend. FIBA World Cup schedule
Other key players on the roster include the Brooklyn Nets duo of Mikal Bridges and Cam Johnson, Memphis Grizzlies center Jaren Jackson Jr., New Orleans Pelicans All-Star Brandon Ingram, Los Angeles Lakers guard Austin Reaves, and a pair of rising point guards, Jalen Brunson and Tyrese Haliburton.
"Everybody here has a little bit of a chip on their shoulder because I think we all know that the world is looking at us like 'This is the time that we're going to beat the United States,'" Haliburton said. "And that bothers the (heck) out of everybody."
How do the Americans rebound from their last FIBA World Cup experience?
The 32 teams were split into eight different groups of four. The top two teams from each group will make the second round the top eight teams after the second round advance to the quarterfinals.
Here's a list of all the opening games for all 32 teams:
FRIDAY, AUG. 25
Group A (at Manila): Angola vs. Italy, Dominican Republic vs. Philippines
the group D (at Manila): Mexico vs. Montenegro, Egypt vs. Lithuania
Group E (at Okinawa): Finland vs. Australia, Germany vs. Japan
Group H (at Jakarta): Latvia vs. Lebanon, Canada vs. France
SATURDAY, AUG. 26
Group B (at Manila): South Sudan vs. Puerto Rico, Serbia vs. China
Group C (at Manila): Jordan vs. Greece, United States vs. New Zealand
the Group F (at Okinawa): Cape Verde vs. Georgia, Slovenia vs. Venezuela
Group G (at Jakarta): Iran vs. Brazil, Spain vs. Ivory Coast
How to watch the World Cup of basketball
In the U.S.: The first three U.S. games (Aug. 26, Aug. 28, Aug. 30) will be on ESPN2. Aug. 26 and Aug. 28 games will begin at 8:40 a.m. EDT; the Aug. 30 game begin at 4:40 a.m. EDT.
There are streaming options for other games.
Learn Etsy 2021 Complete free course: Market, Sales, and Social Media
may interest you Learn Bitcoin 2021 The Future of Money Complete Free Course
Which NBA players are in the FIBA World Cup 2023?
FIBA World Cup schedule
Two All-NBA players are in the field: Slovenia's Luka Doncic (Dallas) and Canada's Shai Gilgeous-Alexander (Oklahoma City). They're among six All-Stars from last season in the World Cup field, the others being Finland's Lauri Markkanen (Utah) and the U.S. players.
How should you bet on the basketball World Cup?
The U.S. is the overwhelming favorite to win the World Cup, according to FanDuel Sportsbook, with the Americans' odds listed at minus-130 (meaning a $130 wager on the Americans would return $230 if they won). France and Canada are tied as the second choice, both at plus-950 (a $100 wager would return $950). Want some value? Try Slovenia; Luka Doncic's team is starting out at plus-2,100.
FIBA World Cup 2023 schedule
— Aug. 25-30: First Round
— Aug. 31-Sept. 3: Second Round, and classification for 17th through 32nd place
— Sept. 4: No games
— Sept. 5-6: Quarterfinals
— Sept. 7: Playoffs for 5th through 8th place
— Sept. 8: Semifinals
— Sept. 9: Playoffs for 5th through 8th place
— Sept. 10: Gold medal game, bronze medal game
Please Support Us By Sharing Posts And Clicking On Ads For See Live Blog.
Learn Italian free course video and pdf book from beginner
learn German online free course to learn German fast and speak like a native.
Read also Linux command, a free course for beginners and advanced users
CompTIA Network+ full free course and practice exam
Learn Linux free in 7 Days and Level Up Your Career
may interest you to learn French free from scratch at all levels and become a pro