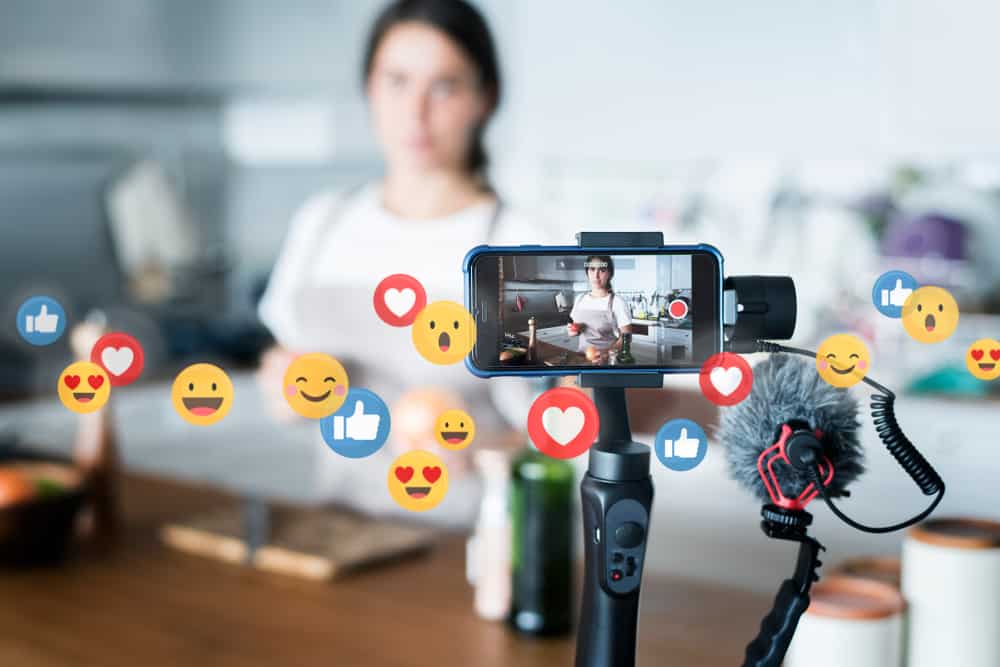 in this post, we will discuss some of the 2021 Best Video Sharing platforms that have changed our lives forever.
In the last few years, we have witnessed a tremendous rise in online video content. Before the rise of platforms like TikTok, videos were mostly shared by brands to promote their products. But today, the internet is flooded with a variety of video content. what are 2021 Best Video Sharing platforms?
A fast internet connection and easy availability of video-sharing platforms have provided an opportunity to millions of people to share their video clips online. It has become such a trend that people are even earning by sharing their videos on YouTube, Facebook, and others.
These 2021 Best Video Sharing /apps allow you to share creative videos with the world.
Today, in this post, we will discuss some of the 2021 Best Video Sharing platforms that have changed our lives forever. Also, note that most of the sites mentioned here also have their respective apps on Android's Google Play Store and Apple's App Store.
List of 2021 Best Video Sharing Sites & Apps
1. YouTube
There's no doubt YouTube is the king of all video sharing platforms. Whenever you want to look for a video, you go to YouTube. From music videos to tutorials to movie trailers, you will find all sorts of videos on these platforms. The site allows you to both watches and shares your videos. YouTube video sharing has become a source of huge income for both brands and individuals. However, the site has a lot of ads, which can be annoying to users. To get rid of ads, you need to get the premium version.
Features
Supports up to 8K resolution
Upload Limit of 128GB or 12 Hours of video, whichever is less
Monetization Available
read also iPad Pro 5G: the 5G touchpad coming this year
and How to know if you need to change the battery of your iPhone?
and APPLE WILL PREPARE A FOLDABLE SCREEN IPHONE
may interest you App Store: 8-year-old girl empties parents' bank account from iPad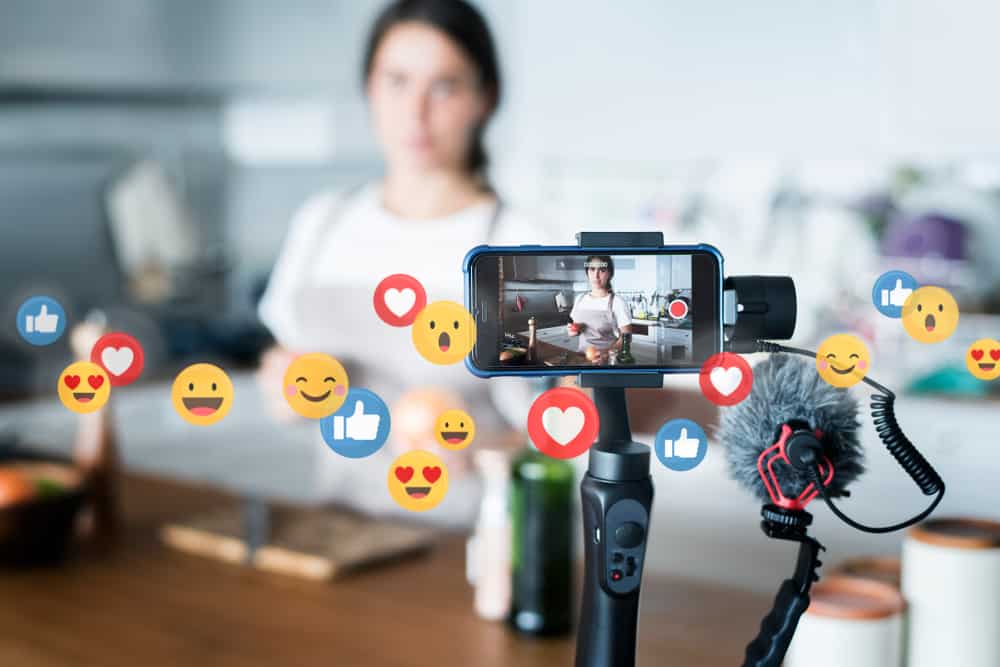 2. Vimeo
Vimeo is yet another platform that is enjoyed by millions of users. The best thing about this site is that it is ad-free.
It doesn't include ads in-between or at the beginning of videos. With Vimeo, you can create HD quality content and upload videos up to 500MB per week. However, this is only for the free plan. To access all the features of the site, you need to get their paid plan. Uploading multiple file-formats, 20 GB per week, and all the other good features are included in Vimeo Pro.
Features
Supports up to 8K resolution
Free and paid plans available
Upload Limit of 500MB per week and Total Storage of 5GB (Free Plan)
Monetization Available
3. Dailymotion
The next best option we have is Dailymotion. Just like any other video sharing site, it allows users to watch, share and upload videos on the platform. Users can upload videos of 60 minutes and 2GB file size. With the Dailymotion Publishing Partner Program, you can earn a share of the revenue collected from your videos. It is an excellent platform for video marketing.
Features
Supports up to 4K Resolution
Various formats supported
Upload Limit of 2GB & Maximum Video Length of 60 Minutes & 10 Uploads per day
Monetization Available
4. Facebook Watch
Facebook is the 2021 Best Video Sharing and largest social media platform in the world.
This is a platform where you will find the most diverse range of videos. From marketers to small businesses to individuals, everyone takes advantage of Facebook Watch. To keep up with the other similar platforms, Facebook has introduced many new features for video creators. One of the notable features is the Facebook Creator Studio, which helps creators to publish videos and manage subscriptions.
Features
Video upload up to 10GB & Maximum Video Length of 4 Hours
Creator studio
Monetization Available
5. Twitch
Twitch is a platform designed for gamers. The gamer's community uses it to stream their gaming sessions. The revenue-sharing model of the site allows users to earn money by streaming their games. Twitch is different from other video sharing platforms in terms of content. At present, it has over 11,000 partnered creators on the network. With Twitch Turbo, you can watch all streams ad-free.
Features
Videos up to 6000kbps
Premium account available
Meant for gamers
Monetization Available
6. TikTok
TikTok played a huge role in popularising lip-syncing videos. Today, it has become one of the 2021 Best Video Sharing apps in the world. The app is easy to use and comes with tons of features to help you create videos. New features are added almost every month to make the app better. On TikTok, you can explore videos of various genres. This includes comedy, dance, DIY, and more. The app also provides a vast collection of free music that gives you the freedom to make your videos more creative.
Features
Attractive filters & Real-time effects
Free music
Wide range of AR objects
Video sharing up to 15MB or 60 Seconds
7. IGTV by Instagram
Instagram introduced IGTV to cope with other video sharing platforms and is the best option for sharing short-videos. IGTV is an integrated feature in Instagram which is mainly aimed at mobile users. It is a hub of diverse catalogs of videos. With all the cool video making features, IGTV is quite popular among brands and creators.
Features
Supports Only MP4 format
Great for short videos
Video limit up to 15 on mobile & 60 minutes on the web
8. Periscope
Periscope is yet another 2021 Best Video Sharing platform. It is owned and operated by Twitter. It is excellent for live streams and is used by users to share their stories, social events, and much more. This is a handy video platform that allows you to go live and share your moments with others directly from your tablet or smartphone. With the use of hashtags, you can categorize your videos.
Features
Great for live streaming
Map view
Save stream option
9. Metacafe
This is one of the world's largest video sharing platforms out there. The site is mainly known for its short video content. From movies to video games to sports, you can find a wide range of videos on this platform. The special ranking algorithm ensures that the uploaded videos are of high quality. The best thing about Metacafe is that it pays people for uploading videos. If your video gets viral and gets up to 20,000 views, then you will earn $5 for every 1,000 views.
Features
Different categories of videos
Video upload up to 100MB
Monetization Available
10. 9GAG
9GAG is perhaps one of the best sites to look for entertaining videos. At the same time, you can also post your videos and share them with others. This site is driven by user-generated content. 9GAG is one such video platform where you will find all categories of content you want to watch. They also have their official app for easy access.
Features
Great video collection
High-quality videos
Video Upload up to 5MB
11. Vevo
Vevo is a unique platform dedicated to artists. If you want to create a premium channel to share your videos, then Vevo would be the best option for you. Vevo allows artists from all fields to create a channel, share and upload their videos. It helps users share their content through Vydia media, which is later distributed across Vevo and other similar platforms. It gives you high exposure and a better chance to earn.
Features
Platform for artists
Premium channel
Gives more exposure
A diverse collection of videos
Conclusion
These video-sharing sites/apps have paved the way for creativity. It allows both brands and individuals to share their videos and get popular. Not just that, but you can also earn revenue from some of the sites.
Please Support Us By Sharing Posts And Clicking On Ads For See Live Blog.

read also AirPods Pro, Apple Officially confirms. Exclusive all the details
and Linux command, a free course for beginners and advanced users
may interest you Learn Linux free in 7 Days and Level Up Your Career
CompTIA Network+ full free course and practice exam
learn excel free from beginner to advanced
and learn french free from scratch all levels become pro
may interest you Electronic cigarette: the strange disease that strikes the United States