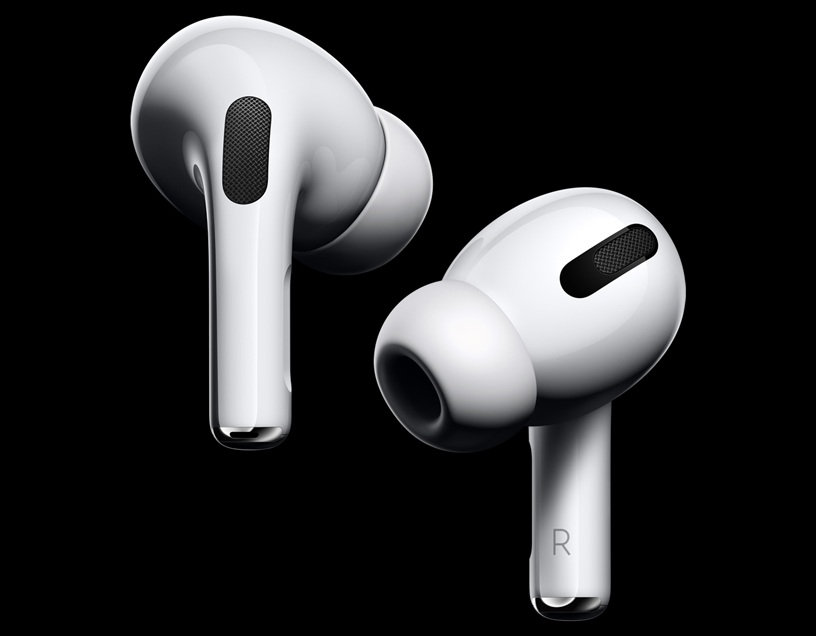 Apple has officially announced its much-rumored succession to its second-generation AirPods, the AirPods Pro, which is slated to arrive on October 30 for $249 USD.
Confirming many speculations on the new design, the AirPods Pro will feature more secure flexible ear tips that come with three varying sizes in the box, as well as a new Active Noise Cancellation mode.
It also has a Transparency mode for users to hear music while still hearing the environment. Both can be switched seamlessly by utilizing its new force sensors (which can be used to control music) or by using the volume slider in Control Center.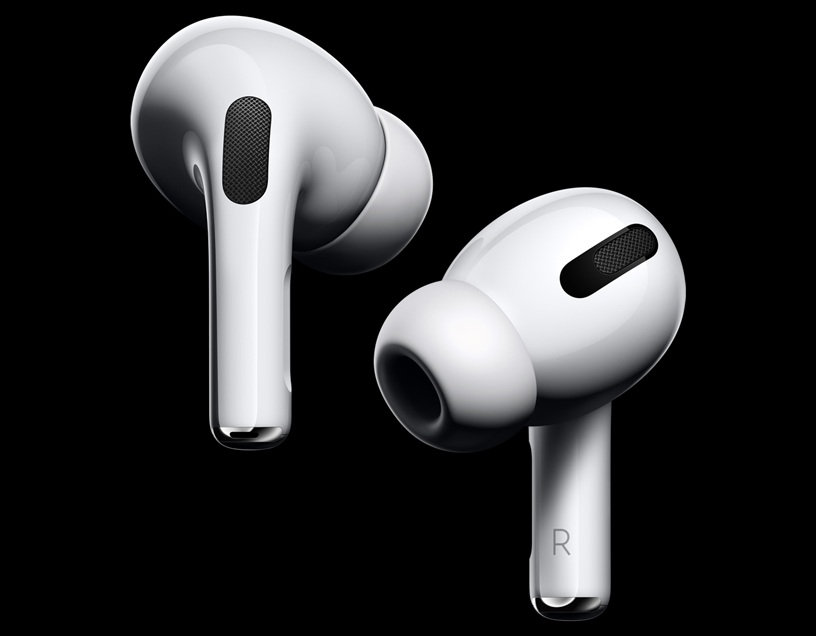 read also 5G may be announced on pixel 4 next week by google
and Satellite Internet: SpaceX will launch its network in 2020
and Donald Trump is now also on Twitch
may interest you Your Phone now lets you answer calls on your PC
confirmation of name: AirPods Pro
According to a new report from Forbes, Apple's new AirPods 3 is expected to arrive in just about two weeks.
This is based on supply-chain information that reveals the date as well as its official name: the AirPods Pro.
Following the reveal of Apple's first Pro iPhone this year, it'd make sense to continue to the "Pro" name when releasing high-end versions of its products, like the iPhone 11 Pro.
As such, the AirPods Pro is expected to sell for the premium price of $250 USD, roughly $50 USD more than the current version of the earbuds.
Rumors also suggest the case may be larger and made of metal as opposed to plastic, with built-in water resistance.
Amazon also confirm
Amazon has a reputation for occasionally listing items on sale before actual unveiling dates or peripherals for various gadgets before their official announcements, so it's no surprise that the company has done so once again.
Apple and general tech journalist Ben Geskin on Twitter found a new listing on the giant online retailer for a protective case for the upcoming third-generation AirPods. The design seems to confirm previously leaked rumors about the upcoming release.
As of now, the Amazon listing is still online, and you can check it out over at its dedicated page.
Apple AirPods Pro leaks
Apple may have accidentally included an icon of an updated yet-to-be-announced AirPods 3 design in its newest iOS 13 update, according to recent reports.
The upcoming beta version of iOS 13.2 in an Accessibility section of the Settings app is where the icon can be found. Referred to as B298 in iOS, the design features a more snug earbud with noise-reducing cushions that its rumored noise-canceling feature is expected to utilize.
The software implies the AirPods 3 will showcase multiple listening modes, which many speculate will include noise-canceling.
The new icon looks similar to a previously leaked image of the AirPods 3 shown in a tweet below, and many critics suggest the refreshed design has been a long time coming considering Apple usually changes up the look of its product to accommodate new tech and features. With other true wireless earbuds, like Sony's WF-1000XM3 headphones, it's expected for Apple to refine its trendsetting product to not fall behind the competition.
9to5Mac's Guilherme Rambo says the new AirPods may be announced later this month at a yet-to-be-announced Apple event, with Forbes' David Phelan believing the AirPods 3's will arrive sometime this year if not as soon as this month.
read also Medicare insurers now offer big Apple Watch discounts
and macOS Catalina: the main novelties of the update
may interest you Levi's: the new jackets connected Jacquard by Google arrive