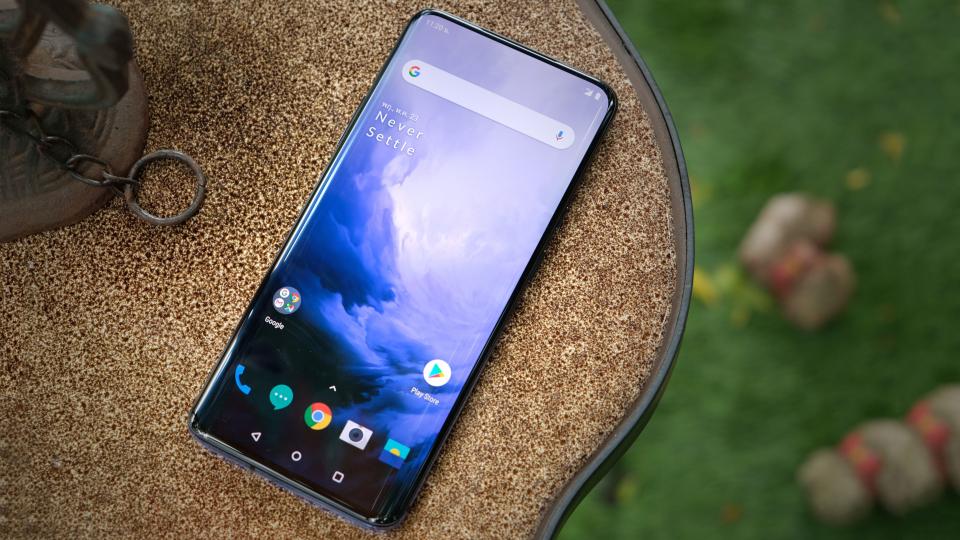 Expected for the first quarter of 2020, the next OnePlus 8 flagship smartphone abandons its notch to make room for a tiny hole where the selfie photo sensor sits. Another novelty expected: wireless charging.
No time to take in hand the OnePlus 7T that already appear the first shots and the first characteristics of OnePlus 8 Although it remains less known than Xiaomi and Huawei,
this Chinese manufacturer has only taken a few years to win among the manufacturers that matter,
and the good news is that its next smartphone will fill two gaps.
They are not essential but they allow to put themselves at the level of the competition.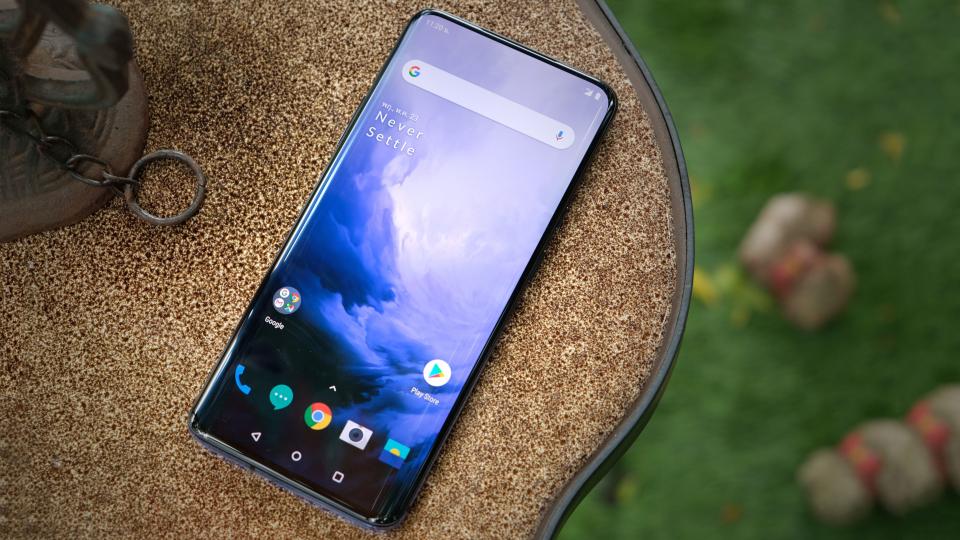 also, on the visuals published by the duo OnLeaks – CashKaro, we see that the front photosensor, dedicated to selfies, is not in a notch or retractable but takes the form of a simple hole in the 'screen.
This is not new, since this principle has already been seen at Samsung and Honor, but it's discreet.
also read Whatsapp messages, testing of self-destroying
and Apple TV plus: an early release of movies at the cinema
Google will install one more app on all new Android devices
Some retouches compared to the OnePlus 7
Remember that these are not official clichés but they synthesize the current leaks.
The 6.5-inch screen is always curved at the edges, and there is a new design for the speaker at the bottom of the device, near the USB-C connector.
At the back of the OnePlus 8, there are three sensors and we see that the layout is the same as that of the OnePlus 7, not the OnePlus 7T.
It's aesthetically a better choice.
Finally, for the first time, the manufacturer will opt for wireless charging.
This was one of the criticisms made of the OnePlus models,
so it will be possible to charge the phone without connecting it to the mains.
The real question will be whether this wireless charging will perform well since OnePlus has made the speed of its wired recharge a real strength.
read also Facebook removes the number of likes under the publications
and Netflix: how to change the automatic reading and subtitles?
and WeTransfer: How to send large files. Method pictures
may interest you iPhone How to make exceptions for the Do Not Disturb
Electronic cigarette : the strange disease that strikes the United States