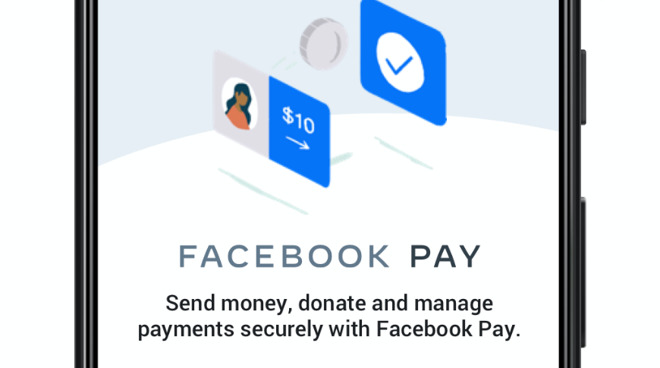 Facebook launches Facebook Pay, a new payment service that makes it easy to send money to Facebook Messenger, WhatsApp, and Instagram apps. The tool allows you to transfer money to your contacts or to pay for your purchases online. To convince Internet users to use its new service, the social network has implemented several security measures.
On November 12, 2019, Facebook announced Facebook Pay, a payment method common to all applications in the group: Facebook, Messenger, WhatsApp, and Instagram. "People are already using payments via our apps.
Facebook Pay will facilitate these transactions, "says a Facebook press release.
Developed in partnership with Paypal and Stripe, the service aims above all to harmonize the various payment tools offered by the social networks of Mark Zuckerberg's group. Facebook states that Facebook Pay is not linked to Libra, its cryptocurrency project.
According to the release, Facebook Pay is compatible with most credit and debit cards on the market and, unsurprisingly, with Paypal and Stripe payment services. "Add your preferred payment method once, then use Facebook Pay to make payments and purchases on our apps," explains Facebook.
Not surprisingly, Facebook has put several safeguards in place to appease the fears of users.
With this in mind, it is possible to configure Facebook Pay for one or all applications in the group. "We will not automatically set up Facebook Pay in applications where you're active," reassures the California firm.
Likewise, every payment made through the service should be confirmed with facial recognition or fingerprint reader of your smartphone. It is also possible to add a PIN code to secure each transfer.
Facebook promises to perform "anti-fraud monitoring of our systems to detect any unauthorized activity." If an unusual payment is authorized via Messenger, WhatsApp or Instagram, the social network will send you a notification. To elaborate its system of detection of fraud, Facebook relied notably on the expertise of Paypal.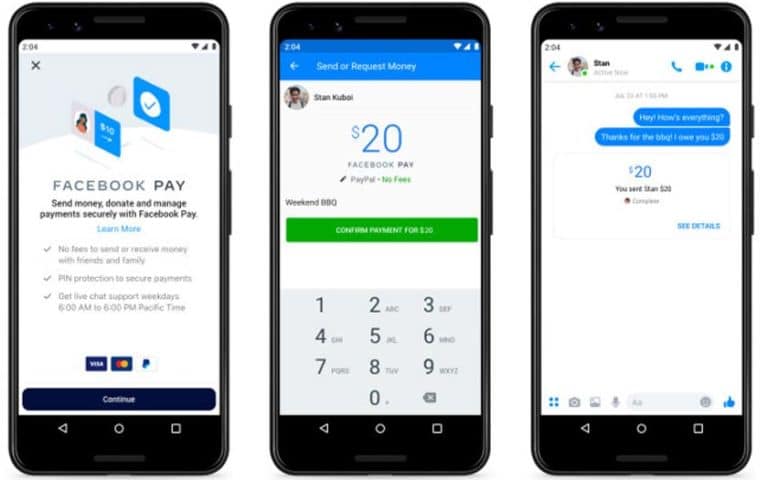 read also learn excel free from beginner to advanced
and The Artificial intelligence invites itself into your toilets
may interest you Satellite Internet: SpaceX will launch its network in 2020
Facebook promises not to (too much) spy on you
Aware of users' concerns since the Cambridge Analytica scandal, Facebook is committed not to collect data from your purchase history to share with advertisers. Same story for your credit and debit card data.
Attention, the firm reserves the right to use certain information collected via Facebook Pay to refine its own advertising targeting.
Given the many security flaws that have affected Facebook, many Internet users may not be reassured that the social network manages such valuable data.
Fb Pay could nevertheless appeal to users who are followers of the Marketplace.
Facebook Pay will be deployed this week on Facebook and Messenger in the United States. In the coming months, the service will then be offered on WhatsApp and Instagram. For the moment, no date of deployment in Europe has been communicated.
read also Samsung S11 will be equipped with a 108 million pixels sensor camera
and password, how to create a strong and secure one?
and learn french free from scratch all levels become pro
may interest you Apple TV plus: an early release of movies at the cinema