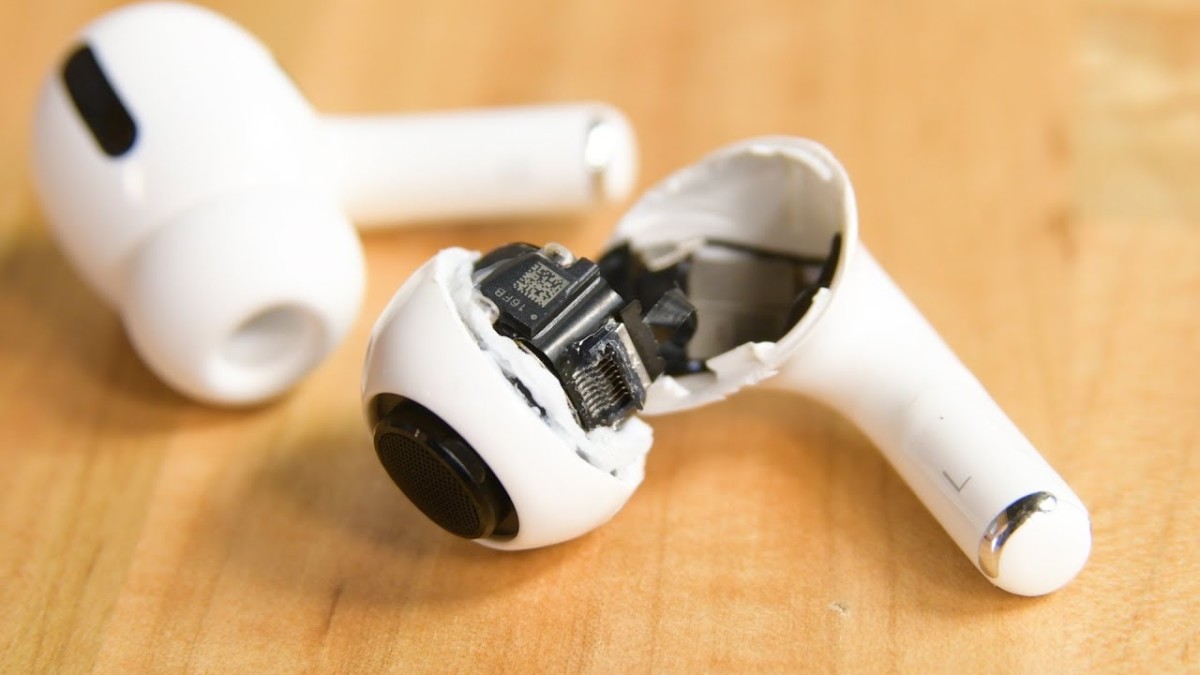 The famous iFixit site has tackled Apple AirPod Pro headphones. Forget the idea of ​​having these headphones repaired one day.
Apple is one of the most high-tech brands that talk about the environment at its conferences, highlighting the possibility of recycling its products, but also to keep them longer. If there is a subject on which the firm must yet work, it is the repairability of its products, and the Apple AirPod Pro demonstrates it again.
read also macOS Catalina: the main novelties of the update
and Samsung S11 will be equipped with a 108 million pixels sensor camera
and Medicare insurers now offer big Apple Watch discounts
may interest you Levi's: the new jackets connected Jacquard by Google arrive
A 0 out of 10 in repairability
The famous site Ifixit proceeded to the disassembly in good standing of the new Apple AirPod Pro.
Unsurprisingly, especially considering the size of the headphones, impossible to repair anything.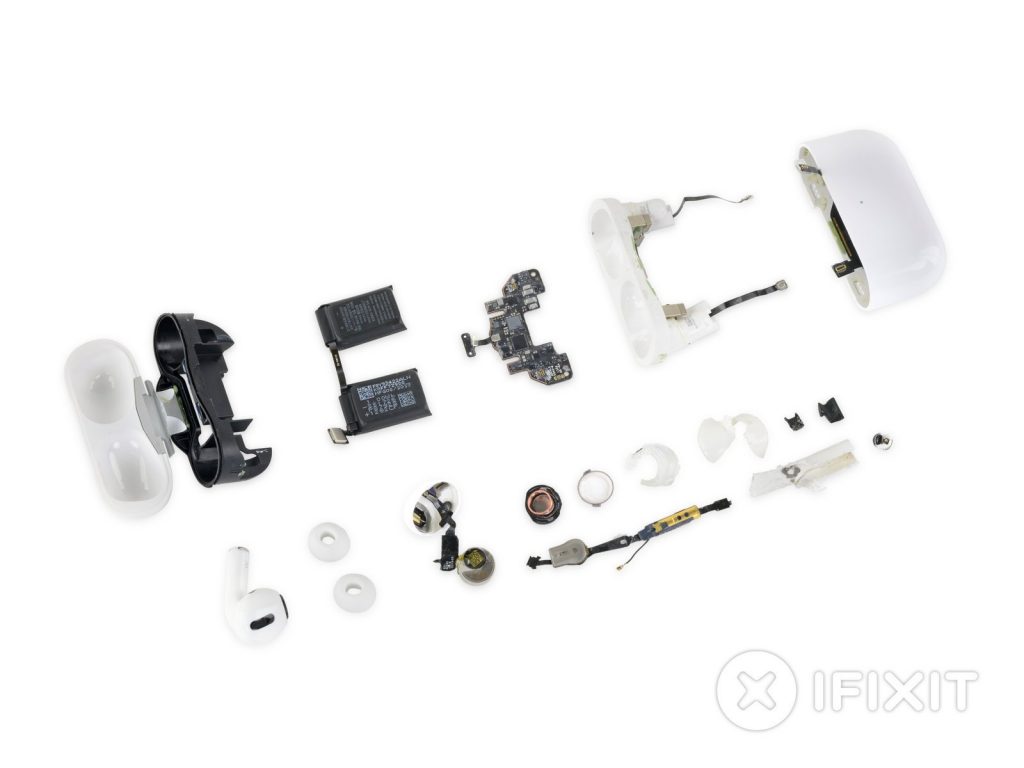 It's simple, according to iFixit, the only truly replaceable component of the Apple AirPod Pro is the adjustable silicone cap found with all in-ear headphones. Be careful though, the hood of Apple uses a particular design that makes it incompatible with that of other headphones.
Each AirPod earpiece is powered by a small rechargeable button cell connected by a soldered cable and therefore difficult to replace.
The site notes that the battery is smaller than that of the Galaxy Buds, but reduced consumption could justify it.
In the disassembly finds, it can be noted that the motherboard with the Apple H1 chip has been greatly reduced compared to conventional AirPods, giving more volume to engineers to work on the sound.
Disassembly of the charging box was also a problem, especially because of the use of glue with the plastic case.
The design is not at all thought to be repaired, and even a technician will have difficulty recovering most of the components.
In the end, the site concludes that the earphones are indeed impossible to repair and that it will,
therefore, exchange them in case of problems.
Be careful because the note will be salty.
read also Apple TV plus: an early release of movies at the cinema
and Google Assistant: the 100 voice commands to know
and Whatsapp messages, testing of self-destroying
may interest you iOS 13.1.1 currently obtainable with fixes for battery drain and more