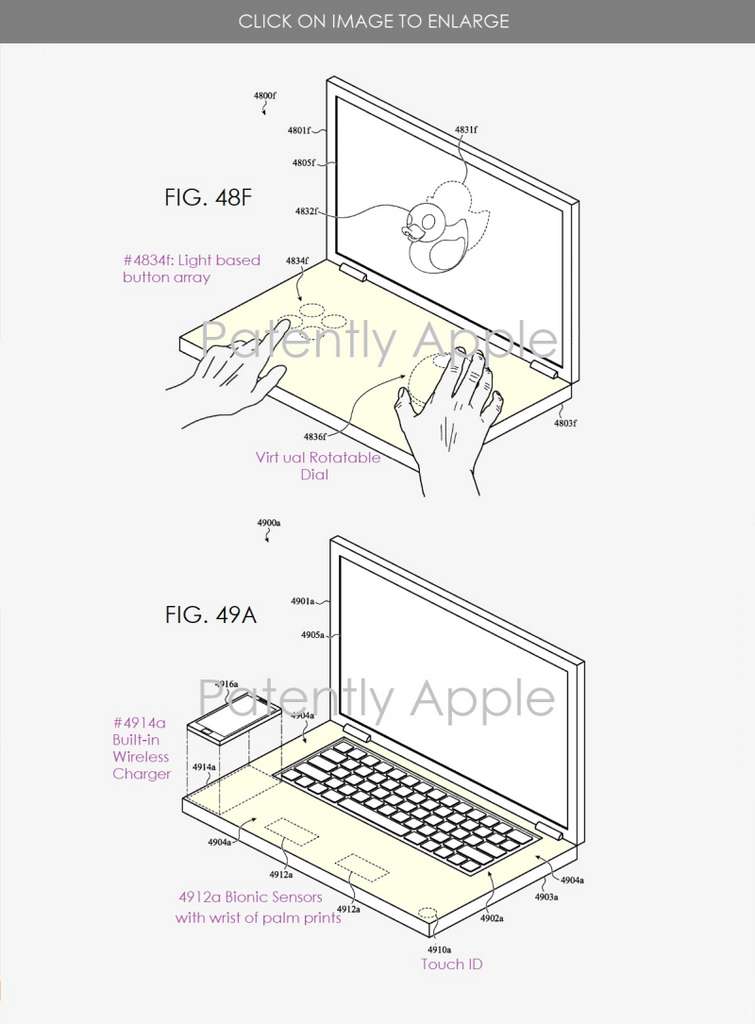 Apple has filed for patents for a next-generation MacBook keyboard with a large tactile surface to replace the physical keyboard. A project that would allow the surface to be adapted according to uses. As a bonus, this slab will charge your iPhone wirelessly.
What will the laptop of the future look like? We saw a touch bar under the screen, we saw new connectors arrive, and at Apple, we are completely considering removing the MacBook keyboard! It is the specialized site Patently Apple that discovered that the apple brand had filed for patents for the presence of an "integrated device" which would take the place of the keyboard.
In its patent filing, Apple speaks of a "new generation MacBook keyboard with a glass input surface" whose specificity will be to adapt to the type of use.
Thus, for players, this large touch screen will display the keys linked to each game.
For DJs, this same surface will display a virtual vinyl turntable.
For graphic designers, make way for a touchscreen tablet to use with Apple Pencil.
Of course, in a browser or office software, a virtual keyboard. In fact, it's as if there was an iPad instead of the keyboard …
read also The Room Where It Happened download free pdf
and How to make money on Youtube WITHOUT Making Videos
Galaxy Note 20 and Note 20 Ultra: everything you need to know
Foldable iPhone: Patent Confirms Apple Works Like Others
AirPods Studio: everything we know about the first Apple headphones
iPad Pro 5G: the 5G touchpad coming this year
and App Store: 8-year-old girl empties parents' bank account from iPad
APPLE WILL PREPARE A FOLDABLE SCREEN IPHONE
How to know if you need to change the battery of your iPhone?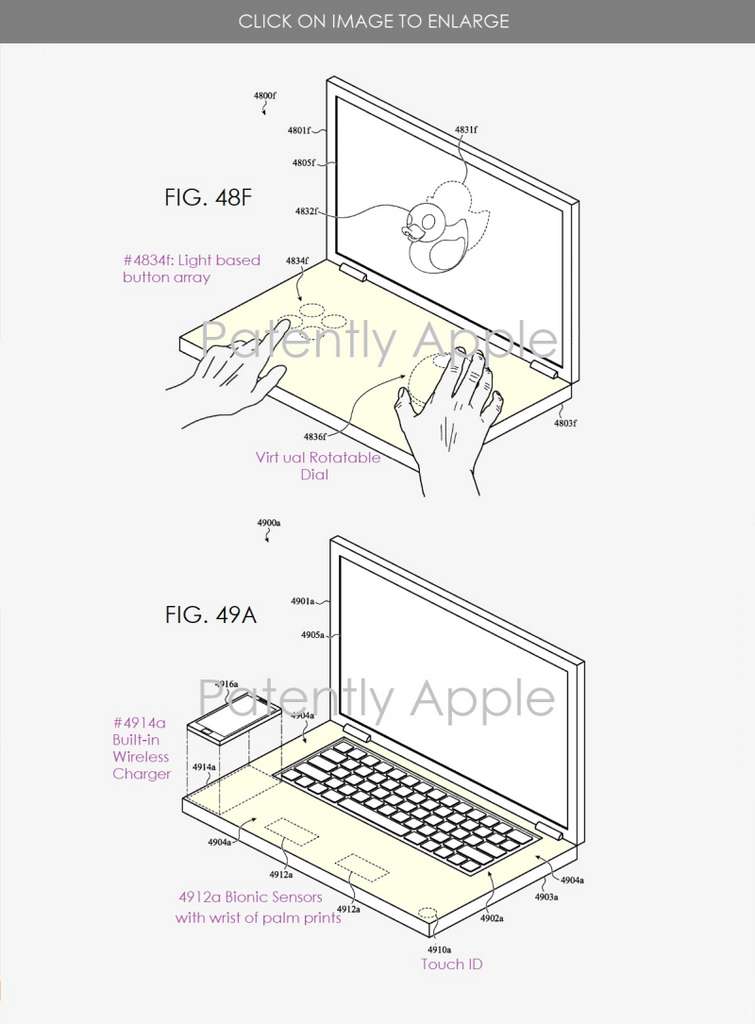 A tactile surface to also recharge your iPhone
If Apple follows through on its ideas, more than one user will be confused because many of them enjoy the touch of the keys, their bounce, and their sound.
Moreover, we remember that Apple had recently had to modify the technology used in its keyboards to respond to criticism.
No doubt anticipating grunts, the brand warns that it will be possible to place a real low-profile keyboard on the touch surface.
This is also what Microsoft will offer with its Surface Neo.
Another advantage of this MacBook keyboard tactile surface? The possibility of transforming into a wireless charger.
You put down your iPhone or Apple Watch and, by reverse charging, it's the MacBook that charges your devices.
However, it will probably not be for now since it will be recalled that Apple had considered releasing a wireless charger and that the project is still in the pipeline …
Please Support Us By Sharing Posts And Clicking On Ads For See Live Blog.
read also AirPods Pro, Apple Officially confirms. Exclusive all the details
and Linux command, a free course for beginners and advanced users
may interest you Learn Linux free in 7 Days and Level Up Your Career
CompTIA Network+ full free course and practice exam
learn excel free from beginner to advanced
and learn french free from scratch all levels become pro
Donald Trump is now also on Twitch